[CNN] 멘탈헬스코리아, 한국의 디지털 아동성범죄 실태 고발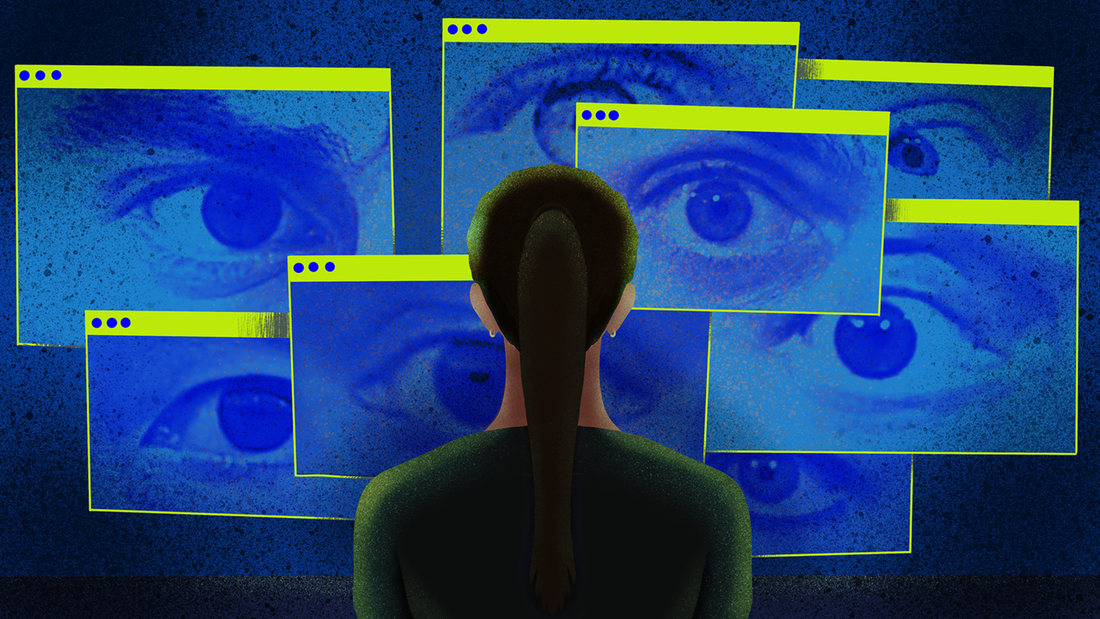 South Korea is cracking down on digital sex crimes. Has it done enough?
By Yoonjung Seo and Julia Hollingsworth, CNN
Updated 0410 GMT (1210 HKT) January 17, 2021
Seoul, South Korea (CNN)Between the ages of 11 and 14, South Korean teenager Ji-o was threatened, stalked and pressured into taking sexually explicit photos of herself by men on the internet.
She joined Twitter in 2015 as a lonely 11-year-old elementary student, hoping to make friends, according to Choi Yunu, from non-governmental organization Mental Health Korea. As she interacted with people on the platform, she read about a way to make pocket money. People online would send her vouchers for snacks, and all she had to do was share pictures of her breasts.
But the exchange was a trick -- ultimately, those uploads were used to blackmail her into accepting an exploitative pattern of abuse. One man claiming to be a 36-year-old father threatened to tell Ji-o's parents what she was doing if she didn't take explicit pictures for him. Another man set up a rule that she needed to respond to his messages within two minutes or he would send men to beat her up, although it's unclear whether he knew where she lived and if so, how he had that information. Terrified of missing a notification, she slept with earphones in so that she would be woken by the buzz of an incoming message.
As a young girl, she lacked the maturity to rationalize what was happening to her. South Korea's culture of victim blaming -- even for people as young and vulnerable as Ji-o -- prevented her from seeking help.
"Remember: You're not a human, but my toy."Direct message sent to Ji-o
Now 16, Ji-o -- not her real name -- is still dealing with the aftermath of the three-plus years she spent subjected to online abuse and threats. She says she switched her phone number eight times and moved away from her parents' home in rural South Korea to the capital Seoul, where she lives with her sister. She wants to change her name.
While digital sex crimes are a problem all over the world, they are a particular issue in South Korea, which has one of the world's highest rates of smartphone ownership. Inadequate laws, weak sentencing, and poor policing mean that such crimes are rarely treated seriously by the justice system -- and as a result, activists say victims feel discouraged from coming forward.
Last year, however, a digital sex crime case that bore some chilling similarities to Ji-o's situation appears to have sparked change. After an outpouring of disgust over the case, some laws have been tightened and, in November, the ringleader was handed an unusually long sentence.
But advocates say much more needs to be done to take the issue of digital sex crime seriously -- and keep young girls and women safe from dangers on the other side of the screen.
Inside the chat rooms
The case that prompted the recent changes in South Korea's laws involved a university graduate on bed rest.
As he recovered from an operation to make his limbs longer, then-23-year-old Cho Joo-bin began trying to make money on the internet. He styled himself as a businessman in his 40s who had served prison time and had an amputated foot, and gave himself a nickname: Guru.
In September 2019, he founded a group chat called Guru's Room on the encrypted platform Telegram, where messages can be set to disappear after they have been read. That room would become the setting for the most notorious digital sex crime case in South Korea, where men spent thousands of dollars to witness -- and demand -- the abuse of young girls and women.